Alumni,
Saint Francis High School is tremendously proud of our alumni and grateful for the many ways you stay connected. While this newsletter highlights a few names, it is dedicated to all of you who exemplify the Holy Cross message of using your God-given talents and bringing hope to others. Please enjoy reading about fellow Lancers and hear an opportunity to help current SFHS Career Club students seeking professionals for a virtual career panel.
You'll soon get our '19-'20 Annual Report recognizing student achievements and expressing our gratitude for your support. Alongside the alumni donors list is a photo of exceptional alumni, Dan '66 and Carol (Abell) HC '68 Rodriguez. For more than two decades, Dan and Carol have not missed one year of giving to Saint Francis. They recently joined other Lancers in supporting the 40 Lancer Scholarship Program. It's remarkable to see their enduring connection to Saint Francis. Thank you Dan and Carol for generously supporting students who, because of alumni like you, can have those Lancer connections and feel their SFHS pride.
Thank you to Alex Harr '15 for sharing useful information about product design and artificial intelligence during an Alumni Speaker Series session. Alex credits Saint Francis, our innovative and caring teachers, a life-changing immersion trip, and community-building retreats, for providing a foundation for his success. Plus, other than the long list of detentions, he had the time of his life as a student at Saint Francis! Visit the Saint Francis Alumni Speaker Series page on sfhs.com/alumni to view Alex's session or to access additional alumni speakers.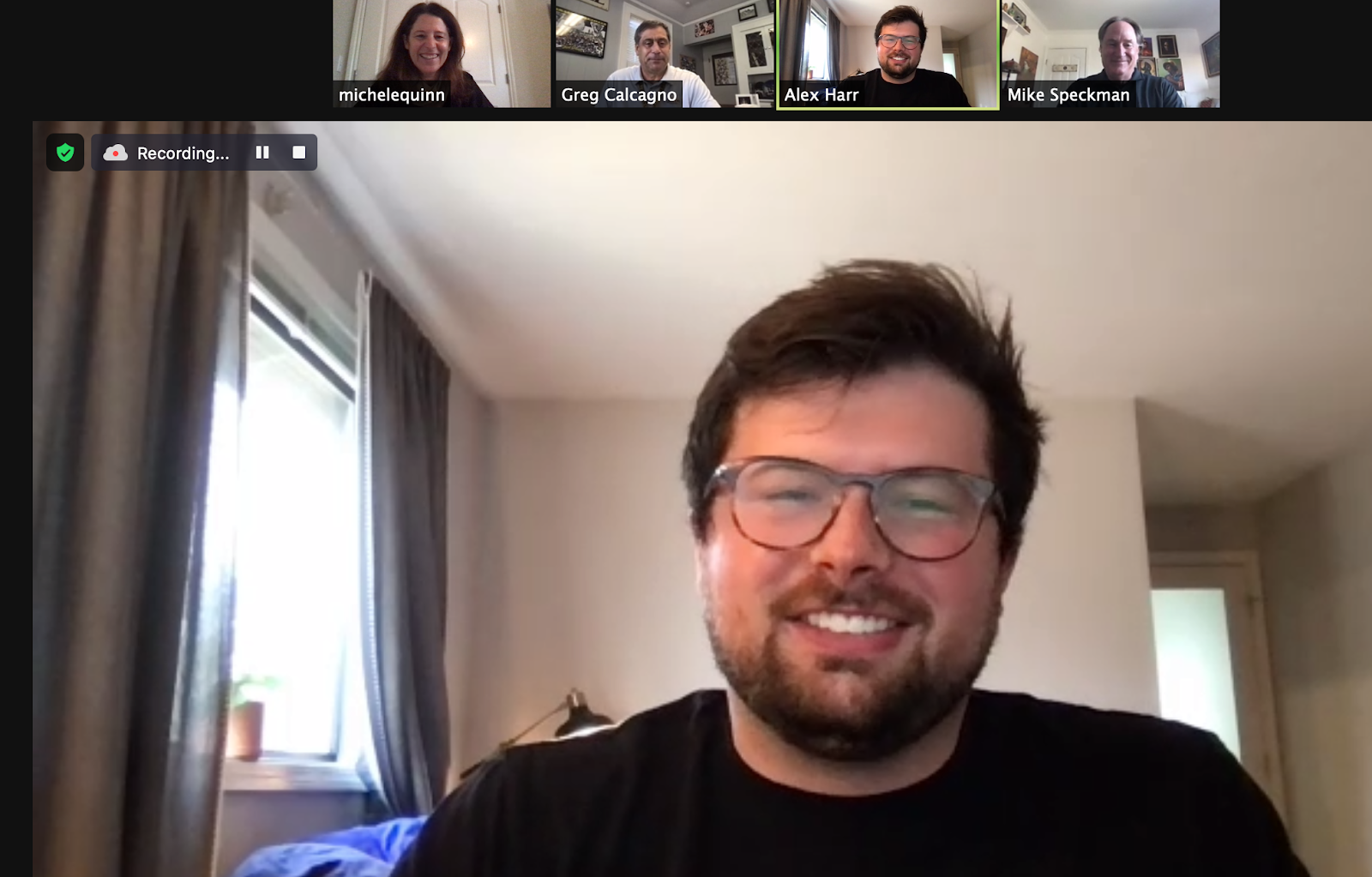 We are grateful to Angeline Truong '17 for speaking to the SFHS Book Club and Vietnamese Student Association about her recently published novel, "After the Rain." Angeline shared her journey as an author and how she drew on her personal experiences for her book's exploration of grief, cultural barriers, and Vietnamese-American identity. Thank you Angeline for entertaining and inspiring current Lancer students!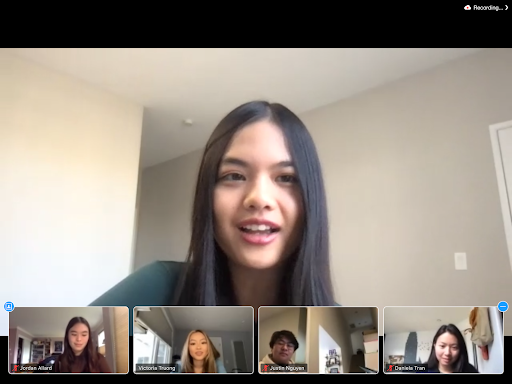 Extra thanks to the SFBAA for their continued support of the SF Black Student Union. They joined the Catholic School Leadership Conference event honoring Martin Luther King and are assisting with Black History Month program plans. The SFBAA created the Saint Francis Black Alumni Association Scholarship fund to award tuition assistance to Lancer students with documented needs. Make your gift here and designate "SFBAA Student Scholarships" in the comment section. We are energized by the projects advanced by the SFBAA on behalf of our students. If you would like to learn more, please email stfrancisbaa@gmail.com.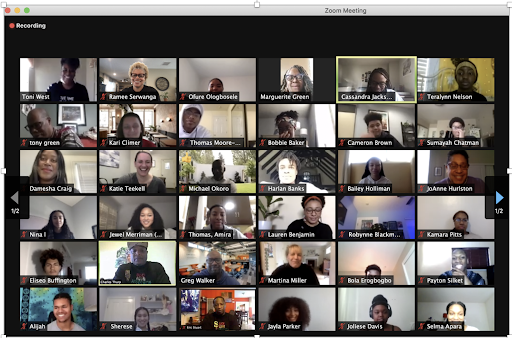 TEDxSaintFrancisHS, an SFHS TED-style event, is a platform for students to share their stories and inspire listeners. Alumni are encouraged to join this virtual event on Saturday, February 20th from 6:00 - 9:00 PM. You'll be proud to hear these impressive young Lancers and they will surely benefit from your presence. Visit tedxsaintfrancishs to register or to learn more about the short talks planned by our students.
We have a new opportunity for alumni to help Lancer students. The Saint Francis student Career Club needs professionals working in the field of medicine to participate in a virtual panel discussion. If you are willing to speak to SFHS Career Club students about your career, email me at gregcalcagno@sfhs.com for additional details.
We are continuously grateful for your connection to Saint Francis and your support of our students. Whether volunteering your time, sharing your expertise, showing your Lancer pride, or supporting students who need tuition assistance, you enrich the lives of young Lancers. As always, I am honored to serve as your Alumni Director and, on behalf of our students, teachers and all of Saint Francis, I give you our heartfelt thanks.
Our tradition continues… Go Lancers!

Greg Calcagno '83
Alumni Director
Saint Francis High School
650-210-2437
Twitter: @SFHSalumni
Instagram: @sfhs_lancers_alumni
1885 Miramonte Avenue
Mountain View, CA 94040
Lancer Connection Opportunities
Saint Francis High School, sponsored by the Brothers of Holy Cross, admits students of any race, color and national or ethnic origin. The school does not discriminate based on disability if the student is otherwise qualified and can, with reasonable accommodations, meet the graduation requirements of the school.