It's been exciting to see students back on campus in a hybrid schedule! Thanks to the hard work of our exceptional educators, coaches, and administrators, our students are benefiting from premier academics, sports, activities, spiritual engagement, and programs to build and strengthen Lancer community bonds.
In accordance with California Department of Public Health guidelines, currently only household members of players and coaches may attend our games. We are monitoring directives and will provide any updates regarding fan attendance. The good news is that SFHS Athletics streams many home athletic events. You can watch and cheer Lancers free of charge on the NFHS Network. Or, get game updates by following your favorite Lancer team's Twitter account or through Lancer Athletics Twitter @SFHSAthletics.
Alumni Speaker Gives Career Advice
Huge thanks to Joey Tarantino '90, Cohesity Vice President of Sales, for taking the time to speak to Lancer students and young alumni about business sales. During the recent Alumni Speaker Series session, Joe emphatically explained that SFHS relationships are integral to his career success. His advice to students is the same as multiple Alumni Speakers before him: utilize your Lancer network.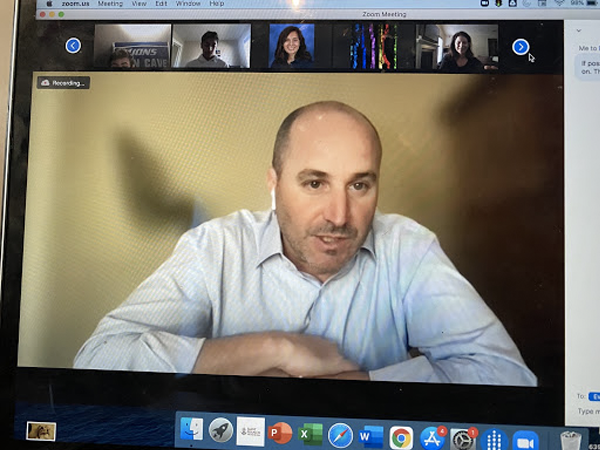 Lancer car enthusiasts, join us on Sunday, April 25th from 10:00 am to 1:00 pm for the inaugural Men's Club sponsored Lancer Car Show. Admission is free but registration is required. Show off your hot rod, classic, or generally cool car, or reserve a spot to attend the event, by registering here.
We are excited to see the robust response to the SFBAA's Saint Francis Black Alumni Association Scholarship Fund. The fund advances our mission to create an inclusive, welcoming community that embraces cultural differences. Give today to provide tuition assistance for qualified Lancer students with documented need.
Thank you also to Natasha Iyer '08, Lea Knopf Elder '05, and Collin '03 and Sandra Bagoje '03 Cook for sending adorable photos of their children in Lancer gear. Hope these pictures brighten your day as much as they brighten mine!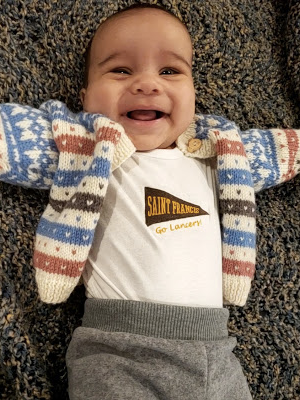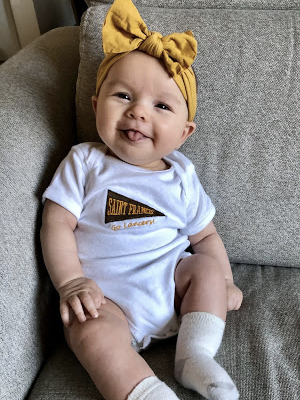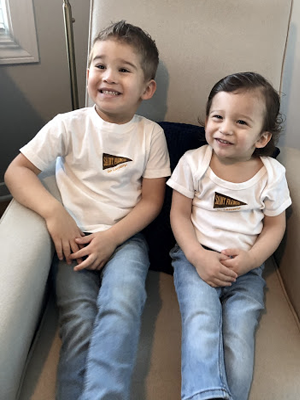 To me, these photos represent the Holy Cross tradition of bringing hope for the next generation of Lancers.
Our tradition continues… Go Lancers!

Greg Calcagno '83
Alumni Director
Saint Francis High School
650-210-2437
Twitter: @SFHSalumni
Instagram: @sfhs_lancers_alumni
1885 Miramonte Avenue
Mountain View, CA 94040
Lancer Connection Opportunities
Saint Francis High School, sponsored by the Brothers of Holy Cross, admits students of any race, color and national or ethnic origin. The school does not discriminate based on disability if the student is otherwise qualified and can, with reasonable accommodations, meet the graduation requirements of the school.