I hope that you enjoyed seeing throwback photos and sharing your favorite Lancer memories on social media during the inaugural Saint Francis High School Founders Day celebration! Thank you to everyone who helped honor our history and collective Lancer spirit. We reminisced about Brother Eamon, Mr. Urban and other Lancer Legends and we recalled Friday night lights, Fight Night, the Western Roundup, school rallies, and other traditions unique to us. With your help, we surpassed our goal and raised over $276,000 for Saint Francis students and educators.
The heartfelt tributes honoring teachers, coaches, parents, the Holy Cross Brothers, classmates and loved ones amplified the Founders Day message. My competitive spirit enjoyed the Class of '80 challenge and, of course, the outcome of the '83 vs. '84 face off. Visit foundersday.sfhs.com to read the tributes and see the challenge outcomes and leaderboards.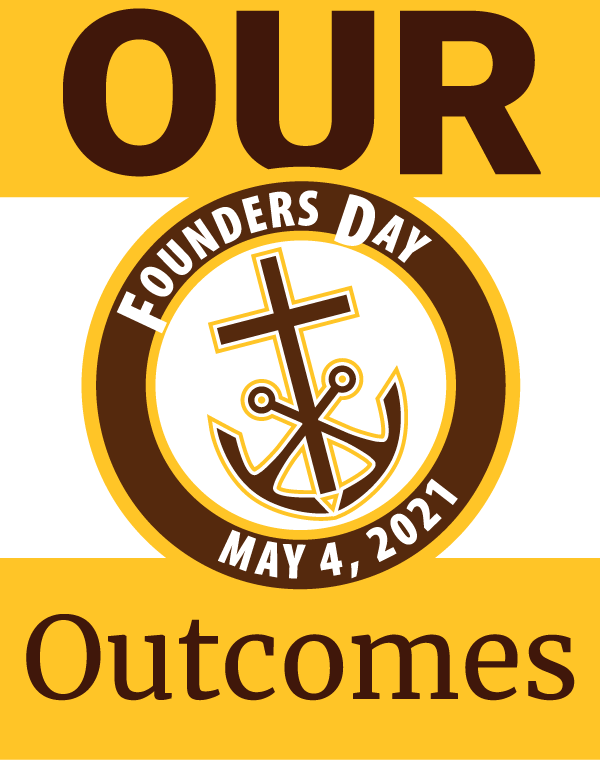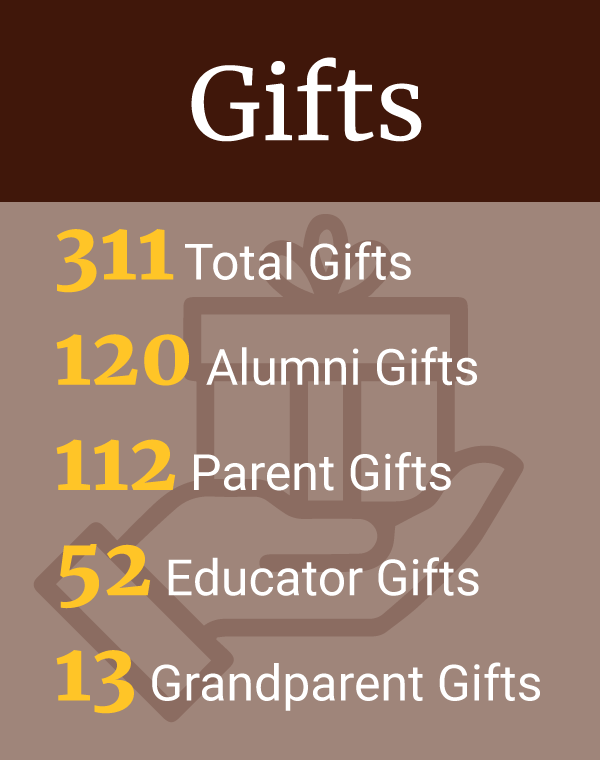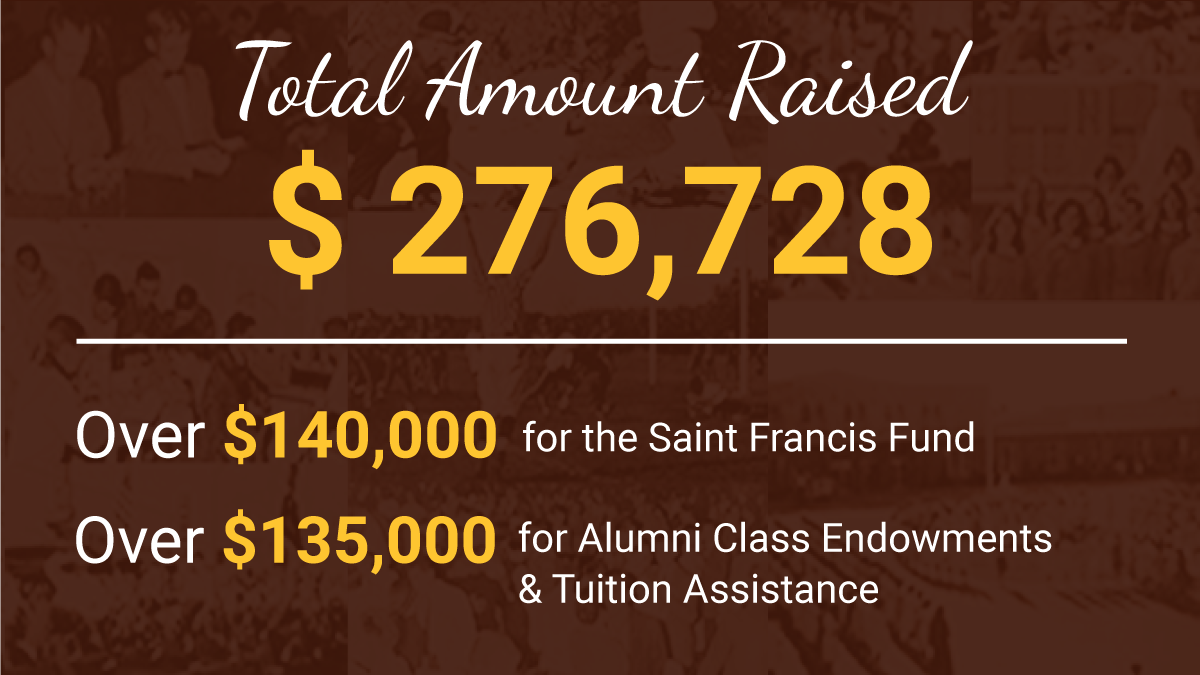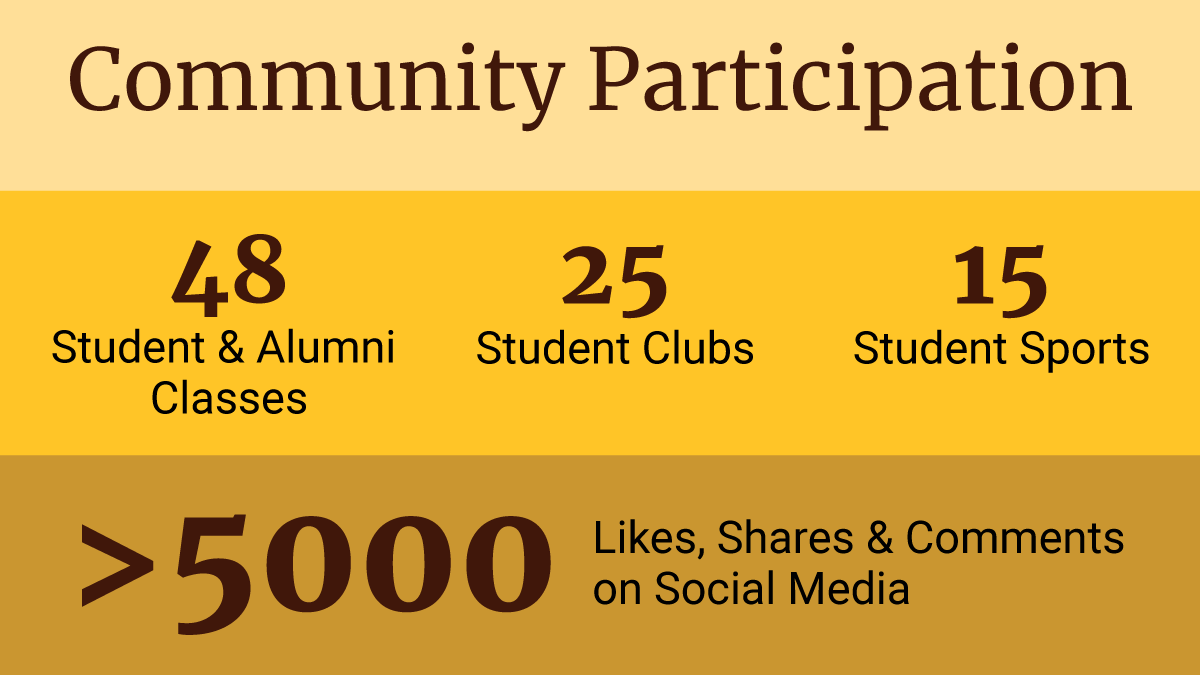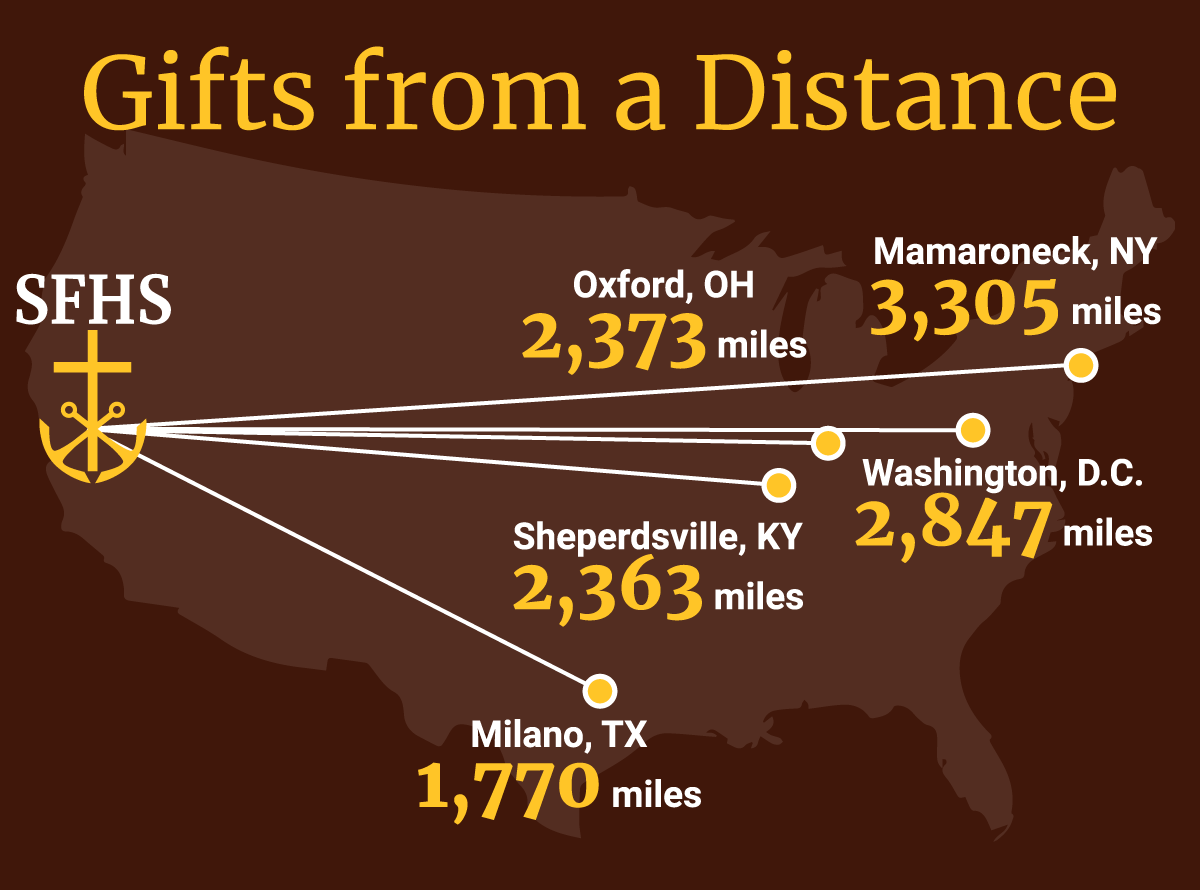 Alumni Take Time to Advise Students
The Saint Francis network is a powerful force. We are tremendously grateful to Dr. Maria Duenas '05, Dr. Ryan Lion '09, Dana Sanchez Terry '92, and Dr. Darren Stevens '92 for taking the time to speak at a student-organized virtual medical career panel. Next week, Senque Carey '98, Long Beach State Basketball Coach, will speak to our young Lancers about a career in college coaching during a virtual Alumni Speaker Series session. It's incredible to see the strength of the Lancer community, especially through alumni readily helping SFHS students.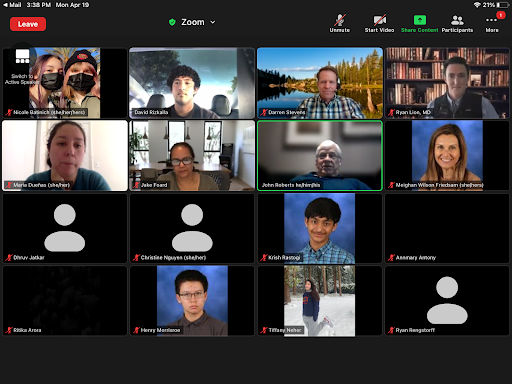 Campus has never been busier! Seniors are busy creating lasting memories during the Senior Sunrise, Final Final/Senior Sunset, Senior Ball, and other momentous Lancer traditions. The Class of '21 will be honored during their Baccalaureate Mass and seniors will cross the stage in front of family during their graduation ceremony in the Lancer stadium.
Three seasons of athletics were crammed into one and a half to ensure every student had the opportunity to play their sport this school year. We are grateful to our administration and athletics department for finding field space and the resources to make athletic competitions possible. A pandemic silver lining was seeing the live stream of Lancer pins during outdoor wrestling on the stadium field.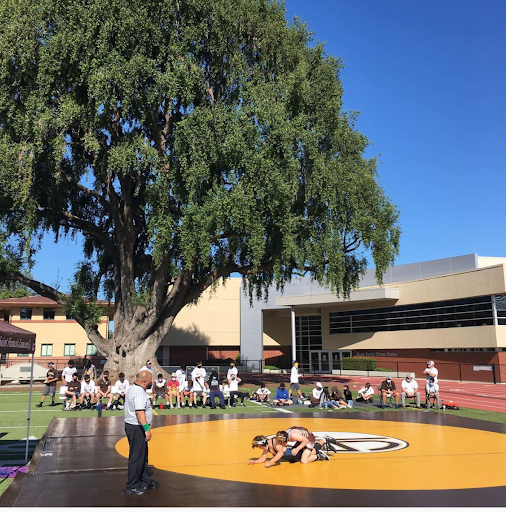 The Inaugural SFHS Men's Club Car Show was a huge success. Almost 50 cars were on display, including an original Los Altos police car, an antique fire truck, and many others brought to our campus by alumni, parents and even some of our students. Thank you to Men's Club President, Jim Fish and his crew for their hard work organizing the event. It was so much fun, we are already making plans for an expanded 2022 Men's Club Car Show event on May 1, 2022.
Alumni Invited to Lancer Tank
You're invited on Monday, May 17th from 5:00 - 8:00 pm to virtually attend the 2021 Lancer Tank, a competitive "pitch fest" from Entrepreneurship and Design Thinking for Justice students. This Shark Tank style event will feature over 20 student groups in our outdoor trade show and 7 business/non-profit pitches judged by professionals from industry. Register to Attend the Trade Show and/or Pitch Fest today!
Thanks to your ongoing support, Saint Francis High School continues to provide a premier, Holy Cross education, honors Lancer traditions, and fosters a caring environment, nurturing students academically, spiritually, and emotionally.
Our tradition continues… Go Lancers!

Greg Calcagno '83
Alumni Director
Saint Francis High School
650-210-2437
Twitter: @SFHSalumni
Instagram: @sfhs_lancers_alumni
1885 Miramonte Avenue
Mountain View, CA 94040
Lancer Connection Opportunities
Saint Francis High School, sponsored by the Brothers of Holy Cross, admits students of any race, color and national or ethnic origin. The school does not discriminate based on disability if the student is otherwise qualified and can, with reasonable accommodations, meet the graduation requirements of the school.