Community Update - March 4, 2021
Dear Saint Francis Families,
As we conclude our third week with our full hybrid schedule, we want to thank all of you for your support of our school community. It has been wonderful getting to see our students on campus again, as we have missed them tremendously, and we look forward to even more academic, co-curricular, spiritual and social opportunities on campus this semester.
You may have recently seen news reports regarding an ongoing lawsuit against Saint Francis. Due to student privacy laws, we cannot comment on disciplinary actions or pending litigation involving students; however, we want to reassure you that Saint Francis High School remains committed to creating an educational environment where all students feel safe, welcome, and included.
As Holy Cross educators, we are dedicated to cultivating a nurturing environment to support the physical, mental and emotional safety of our students. We continue to work to support both our virtual and in-person learners through this transition to our hybrid model, and are continuing to plan with our student and educator leaders for more connection opportunities in the upcoming months. Today's update includes reminders on Tuition Assistance, Athletics, and planning for upcoming events.
---
Tuition Assistance Reminder
Tuition assistance applications for returning families were due February 5th. If you have not yet submitted your application for the 2021-2022 school year, please submit to FACTS as soon as possible. You can visit our website for more information about Tuition Assistance at Saint Francis, or please contact Maryann O'Leary, Tuition Assistance Director, at maryannoleary@sfhs.com
---
Athletics
We are grateful for the outstanding leadership of our Athletic Department as we have navigated multiple updates in the past week with regard to CDPH guidelines for athletics. We are currently awaiting updated guidelines on indoor sports as well as spectators, and will share that information with families as soon possible. Please continue to check the Athletics website as well as monitor your email for updates directly from our Athletic Department to ensure you are receiving the most up-to-date information. If you have any questions regarding Athletics, please contact Michael Pilawski (michaelpilawski@sfhs.com).
---
Senior Events
Our student leaders have been hard at work planning for the many ways we will celebrate and honor our seniors in the coming months. We had a great time at our senior movie night event February 18th, and are planning several upcoming opportunities to celebrate the Class of 2021. We look forward to sharing more from the Activities Office in the coming weeks! Seniors, make sure to check your email regularly for updates as well as follow @sfhs_activities on Instagram.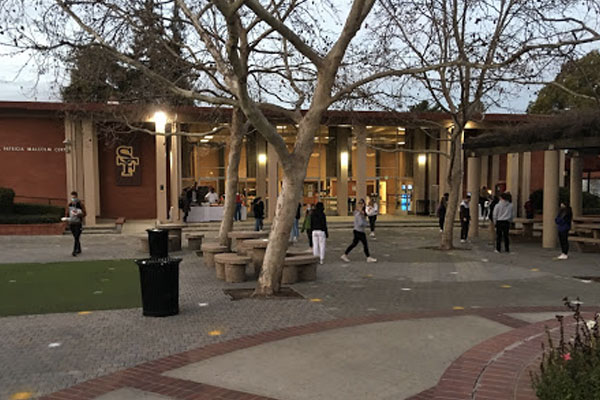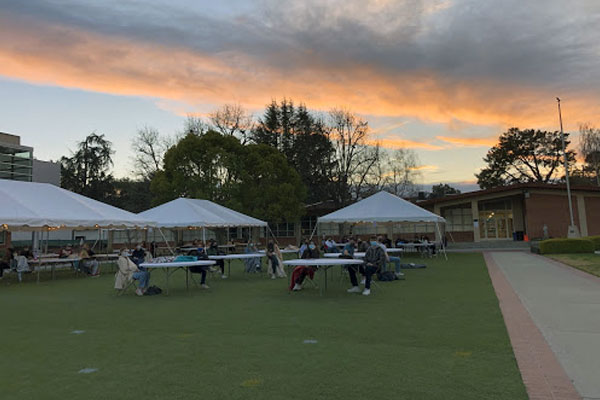 ---
Planning Ahead - Weather Contingencies!
If you have checked the weather patterns, there is a chance of rain next week. We have planned ahead for weather contingencies as part of our hybrid plan, and want to reassure you that we will have safe spaces for students on campus in the event of inclement weather before school and at lunch time. Student outdoor classes will continue to be held rain or shine under the weatherproof tents, and we will also continue to be able to offer a significant amount of seating at tables under the tents in all areas of the quad before school and at lunch. Once seating under the tents is full, students will be guided to either Burns Pavilion or the Alumni Gym, where they will be seated 6 feet apart in the bleachers (which have already been marked for this purpose). Both gyms have upgraded, state-of-the-art air filtration systems and all regulations and guidelines relative to indoor seating will be followed.
We continue to appreciate the dedication of our students with regard to keeping our campus safe, and are very proud of them for supporting the community's efforts to ensure the health of every member of our Lancer family.
During this season of Lent, please know that you and your families remain in our prayers that this time of preparation, prayer and reflection brings each of us hope and healing.
Yours in Holy Cross,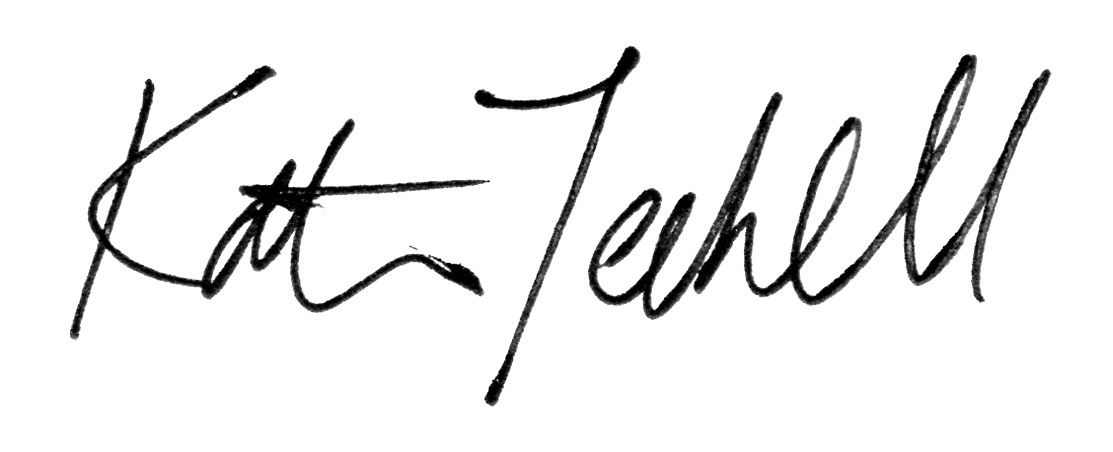 Katie Teekell
Principal

Jason D. Curtis
President
Lenten Prayer
---
Almighty and Everlasting God,
You have given the human race
Jesus Christ our Savior as a model of humility.
He fulfilled Your Will by becoming Man
and giving His life on the Cross.
Help us to bear witness to You
by following His example of suffering
and make us worthy to share in His Resurrection.
We ask this through our Lord Jesus Christ, Your Son.
Amen.