Dear Seniors and Senior Parents,

It has been wonderful to see our students back on campus and to spend time in particular with the Class of 2021 during these final weeks of the school year. We know you have many questions about end-of-year events, and we hope this message is a helpful resource. We also recommend you bookmark this page, as it will include all of these details and will continue to be updated.
The last weeks of school have always been a very special time for seniors at Saint Francis. We know this has been a particularly difficult year, and that our seniors have been looking forward to celebrating with their classmates for many months. While these celebrations might look slightly different this year, we are grateful for the hard work and leadership of so many on our campus to create these special opportunities and memories for our students. We are likewise grateful to our Saint Francis families for your partnership and support throughout your student's time here.
We have worked together for four years to encourage our seniors to become Holy Cross leaders, full of respect, integrity and hope. Graduation is the day we celebrate the Holy Cross value of family, a day of great pride for the whole school community. It is our greatest goal, as well as yours, that we end these four wonderful years just as we began this journey in August 2017 - full of hope for the future.
Know that we are very proud of you, and are excited to celebrate each and every one of you in the weeks to come.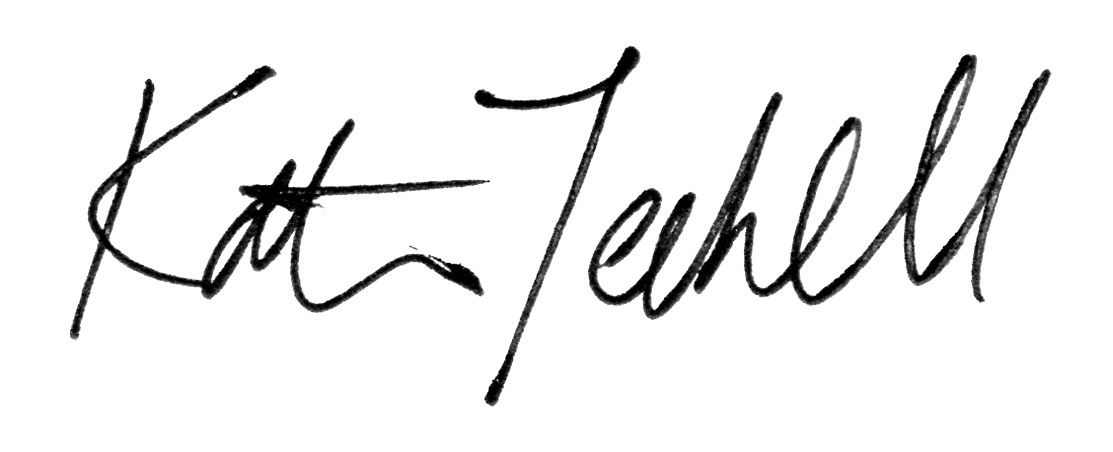 Katie Teekell
Principal


Jason D. Curtis
President
Senior Activities
Friday, May 7 — Senior Sunrise

Will be held from 6:00 to 7:00 a.m.

Friday, May 21 — Senior Day

Traditionally, seniors select a date near the Senior Ball for their surprise "senior day" – a day off campus without classes. The Class of 2021 has chosen Friday, May 21, for their senior day. Parents, please be aware of your senior's plans because there are no activities or classes for seniors on campus that day. However, there may be practice for school sports that are still in season, and there will also be AP exams taking place on that day.

Saturday, May 22 — Senior Ball

The Senior Ball will be held on Saturday, May 22nd on the football field. Seniors can sign-up for the Senior Ball here, and the senior council will share more details about the structure of the event in the coming weeks. Bids will be billed through SMART Tuition.

Parent volunteers will be needed to help make the night a special one for our Seniors. To sign up to help, please contact Diana Peterson at dianavm2014@gmail.com.

Monday, May 24 — Final Final / Senior Sunset

Final Final will be held on Monday, May 24 from 6:00 to 8:00 p.m., with Senior Sunset to follow at 8:18 PM.

Thursday, May 27 — Last Day of Regular Classes

Thursday, May 27 — Senior Picnic

The Senior Picnic will be held on Thursday, May 27, from 2:00 pm - 4:00 pm on the pool deck. There will be music and a barbecue lunch sponsored by the Student Council. This is a great end-of-year event and a time to share stories with your classmates. Be sure to be there!

Friday, May 28 — Graduation Practice

Graduation Practice is Friday, May 28, from 8:00 a.m. to 11:00 a.m. Graduates will meet on the football field at 8:00 a.m. Unlike the Senior Ball or the picnic, this practice is MANDATORY for every senior participating in graduation, and any senior who is absent from the practice will not be included in Saturday's graduation ceremony. You will receive your cap, gown and stole at the rehearsal.

Friday, May 28 — Senior Paint Up Event

Seniors are invited to come and PAINT UP the 300 Building, from 11 a.m. to 2 p.m. This event will not only celebrate the history of this building but will also give students the opportunity to imagine Saint Francis's future use of that space. Students are encouraged to attend the event with their friends and to decorate a small corner of the iconic building. A brief survey will be sent out beforehand to gauge student interest, but all Seniors are invited!! Students should bring their own food or drinks.
Lawn Signs
The purchase of Senior Lawn Signs is a parent-sponsored project being coordinated independently from the school. For more information, please contact Maria Sit at sit.mariar@gmail.com.
Baccalaureate Mass
The Baccalaureate Mass honoring the Class of 2021 will be held on Friday evening, May 28, at 6:00 p.m. in the Quad. Seniors and members of their family are invited to gather together for this celebration of four years of community and prayer at Saint Francis High School. This Mass will be open to all graduates and their families who are in-state residents and members of the same household unit. All families must register in advance for this event. We will send an additional communication in May with the registration link for families.
Graduation
Saturday, May 29, is Graduation Day! Please note that there are several important guidelines and parameters we must follow in order to host an in-person graduation, and that we will need the partnership and support of all of our families in order for graduation to be a successful and memorable event for our seniors. Our ceremony will take place on the football field, with clearly marked, assigned seating in both sets of stadium bleachers as well as on the field. Please read through the important guidelines below.
Important Guidelines
Due to CDPH guidelines regarding capacity limitations, we have determined that up to four family members per graduate will be allowed for the graduation ceremony. Please note that the state requires all graduation attendees to be in-state residents who are members of the same household unit. All four attendees will be seated together, and seating will be arranged to accommodate blocks of up to four people, spaced six feet apart.

We understand how important this rite of passage is for our graduates and their families, and that it is difficult to not be able to have friends or extended family members in attendance. We are nevertheless grateful for the opportunity to host graduation in-person and to give our seniors a special ceremony this year. We will be livestreaming our graduation to allow our broader community to be part of this important ceremony.


All attendees, including graduates, MUST pre-register for graduation. This is a requirement from the state in order to host graduation on campus. Only pre-registered attendees will be allowed to attend.

We will send a follow-up email in May with more information on registration, parking, arrival and check-in, and exiting from the stadium.


All attendees, including graduates, must complete a Covid-19 self-screening for fever and other symptoms prior to attending graduation. If you are feeling ill, have symptoms, or have potentially been exposed to someone with confirmed or suspected Covid-19, you should not attend the graduation event.


Graduates will report to the quad at 7:30 a.m. on Saturday, May 29. They must wear masks, and be spaced 6 feet apart at all times in accordance with CPDH requirements for graduation ceremonies. Please note that graduation will begin at 9:00 a.m.

All seating will be assigned this year, with families assigned to the side of the field where their graduates will be seated. Seating assignments will be included with tickets as part of the check-in process.

Gates will open for seating starting at 7:00 a.m. to ensure adequate time for check-in given the strict guidelines. The graduates will begin to process in at 8:45 a.m. The commencement ceremony begins promptly at 9:00 a.m. and should conclude by 11:30 a.m.

State guidelines prevent us from being able to allow group gatherings or photographs on campus following graduation. We will be scheduling appointments the week of May 31st for graduates to sign up to take photos in the quad with their family members, and will provide photo backdrops as well. Again, we know how important these memories are for our families and appreciate you helping us to support them safely and in compliance with state requirements.
Additional Details
Graduation announcements were distributed before Easter break. If you have any questions about your order, please email our Jostens representative, Mr. Daniel Grobeck, at daniel.grobeck@jostens.com. Remember, an announcement is NOT a ticket for on-field seating at the commencement ceremony.

Graduation photos will be taken of each graduate by Grad Images. See the attached flyer for more information.

Graduates who will be driving themselves to the graduation ceremony are asked to park in the El Camino Hospital parking garage, which can be accessed from North Drive.

Guest parking will be available in the school lots as well as in the El Camino Hospital parking garage. The El Camino Hospital parking garage can be accessed from North Drive. The campus quad will be closed to through traffic, so you will need to access the school parking lots either through South Drive (600 lot) or North Drive (Raskob lot). The 100, 300 and Miramonte parking lots can be accessed from the school entrance on Miramonte Avenue. Drop off for ridesharing services is permitted only at the Miramonte Avenue or South Drive entrances.

Some festivities are not sponsored by Saint Francis but are planned by our parents. This includes Senior Grad Night on Saturday, May 29. The Grad Night Event is at capacity and registration is closed. For information on the Senior Grad Night events, please email sfhsgradnight2021@gmail.com.